Dear Friends,

I am happy to greet you at the 6th European Universities Mindsports Championship in Budapest, Hungary!
On behalf of the whole EUSA community, I would like to express my gratitude for inviting European student-athletes here. It's a wonderful occasion to be together and experience the beauty of sport. I am pleased to see so many sport lovers, who share values of fair play, equal opportunities and education, promoted by EUSA.
European Universities Championships 2019 organized in 22 sports make it possible for student-athletes to get to know each other and challenge their skills in a friendly atmosphere. During such events we do more than just sport – we broaden our horizons, get to know other cultures, we promote healthy mind in a healthy body.
Being an organizer of such an event is challenging but rewarding. I know it's a hard task, and I want to express my appreciation to the Organizing Committee and its partners for the great job they have done. And of course, my gratitude to the authorities for their auspices of this event.
I believe that this Championship will bring the participants positive experiences and good results. I am sure that the athletes will compete in a fair play manner, respecting the rules and their opponents and please the spectators with their performance.
I hope you will enjoy your stay, your achievements and your time spent in Budapest!
Good luck!
Adam Roczek
EUSA President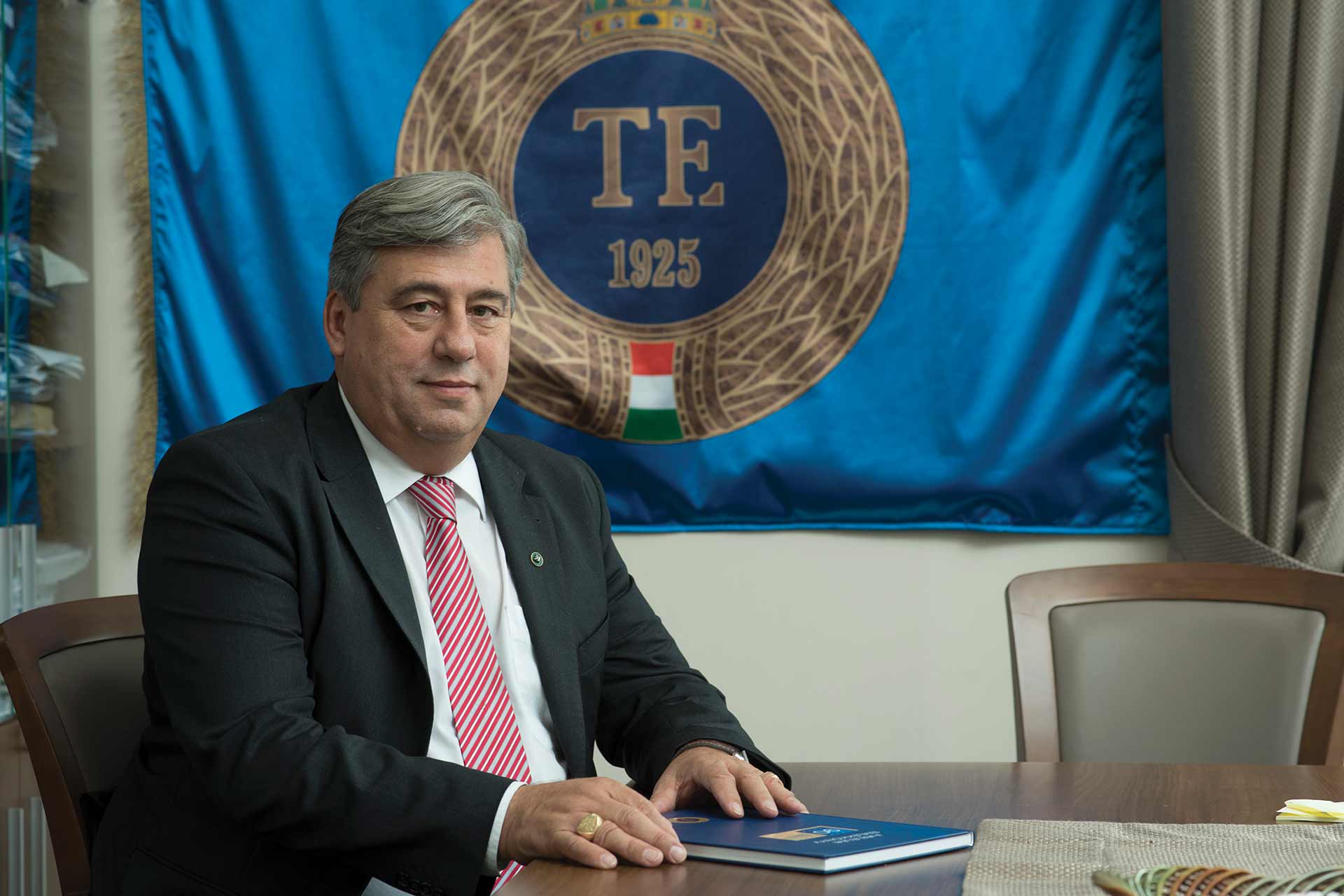 We invite you to visit one of Europe's most amazing cities that gives home to one of the oldest, most successful and professionally acclaimed higher education institutions exclusively dealing with sport, the University of Physical Education.
We are looking forward to welcoming the athletes, students, educators, and other visitors who will take part in the European Universities Bridge and Chess Championship. Experienced athletes in mind sports can inspire us to improve and advance ourselves.
At our university, the representatives of traditionally successful sports in Hungary work in order to make the University of Physical Education one of Central Europe's finest sport universities. In light of this, every idea and approach that can help improve our university is valuable for us.
We invite you not only to a particular competition or event, but to develop new professional relationships as well as to obtain enjoyable experiences.
We are looking forward to the visit of representatives of mind sports. We will do our best to ensure that you will enjoy your stay through the hospitality of Hungary, Budapest and the University of Physical Education.
Lajos Mocsai
Rector
University of Physical Education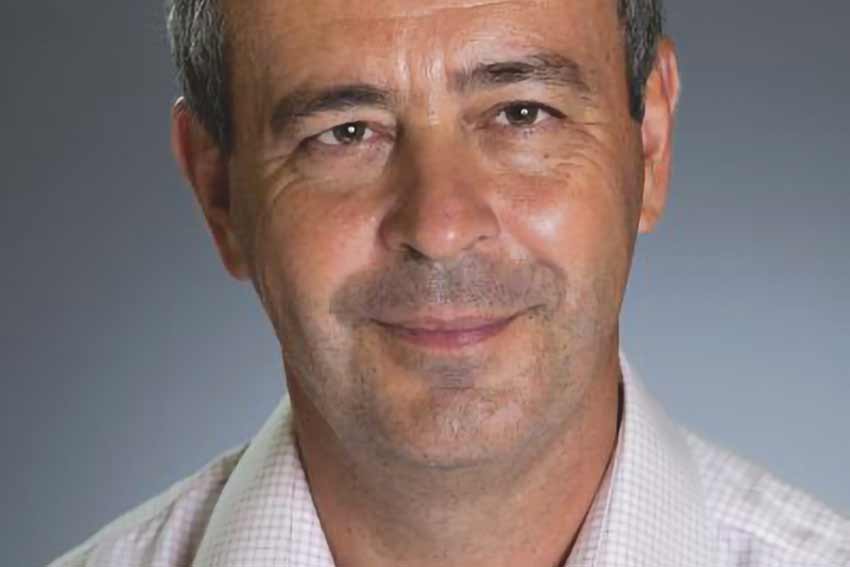 It is a great pleasure that Hungary has won the right to organize the 6th European Universities Bridge Championship. This will be an outstanding event for junior sports organized by the University of Physical Education and the Hungarian University Sports Federation. This confirms our agreement set in the beginning of 2018 with the University of Physical Education, where the university will have a three-year sports coach in bridge correspondent program. After two years of preparation, organizing the European Universities Bridge Championship has been a great challenge and achievement.
Bridge is an entertaining sport which started developing in the sixties and seventies in Hungary, and at that time became popular at the universities, too. That generation still provides the majority of competitors.
Since 2001, bridge became acknowledged and sponsored by the state in Hungary. The International Olympic Committee recognizes bridge as a sport and since 2008, it has been listed on the program of the Mind Sports Olympiad.
We hope that the bridge competitors representing the Hungarian universities will perform well at this international competition.
Géza Homonnay
President
Hungarian Bridge Federation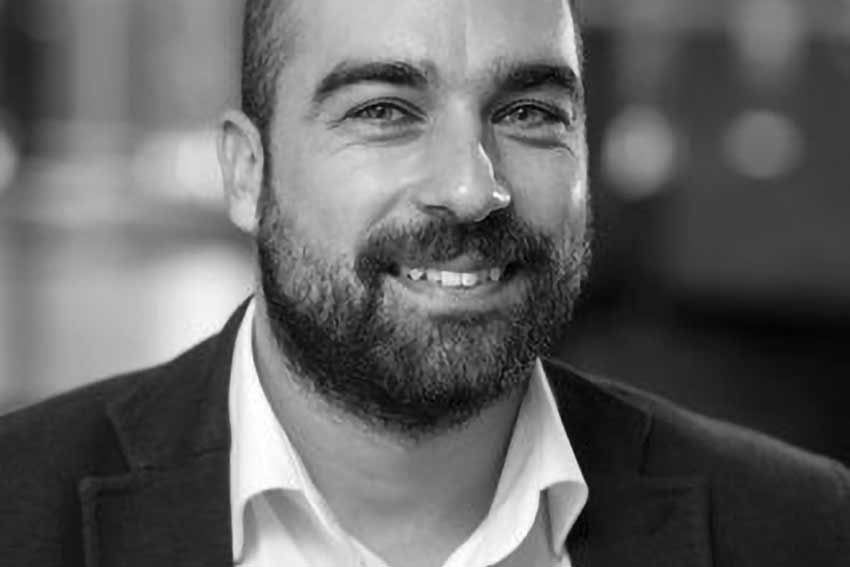 As the President of the Hungarian Chess Federation, I find it is an outstanding success for Hungary to host the European Universities Bridge and Chess Championship in 2019. Our federation pays special attention to junior sport, which is why we support the project of the 4th European Universities Chess Championship organized in collaboration with the Hungarian University Sports Federation and the University of Physical Education.
There have been several prestigious chess competitions organized in Hungary so far. The first momentous international championship in Budapest was held in 1896, the year of Millennial celebrations in Hungary. Chess is closely related to scientific life: in the 20th century, the Nobel Prize winning Albert Szent-Györgyi was the president of the Chess Club of Szeged city; and among others the former president of the Hungarian Academy of Sciences, Prof. Szilveszter E. Vizi competed when he was a student. Apart from them many highly recognized members of Hungarian academic and scientific life were related to chess and regularly competed in individual and team competitions. We hope that this university tournament will give Hungary a notable international rank, and will also help sharing Hungary's global reputation, so we can finally fulfill our dream to organize the Chess Olympiad in the near future.
Tamás Seszták
President
Hungarian Chess Federation